STEAMJUNK





Steamjunk is a 2D pixelated match 3 sidescroller.
Sounds like fun right, we have enemies, and lots of them! Collect all the coins to purchase upgrades and boosts.



ENOZO



Enozo is a 2D pixelated platformer.
Oh no, the gravity has turned upside down, buildings are floating and you need your jet-pack to push you down.
Powered by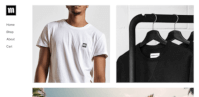 Create your own unique website with customizable templates.